Mortgage Brokers Leads
When looking for good qualified Mortgage Brokers Leads, we can easily help cut costs in marketing and increase the loans in your pipeline. By using pre-qualified, pre-screened data that we pull fresh daily we can help you meet the strict lender criteria that is now required to take a mortgage loan prospect from beginning to a successful end.
Depending on the set of filters we will use, we can pre-screen for refinance prospects, FHA streamlines, HARP Refinances by identifying Fannie and Freddie, search by interest rate, lender, market value, loan to value and so much more.
The biggest benefit of pre-qualifying the recipients of your offer is that you trim the time and money spent on marketing to prospects that will not make it through the mortgage underwriting process favorably. Saturation marketing has its place, but not when applicants have to qualify for stringent credit requirements.
Filter mortgage leads by credit score, interest rate, lender, LTV, type of loan, and more. Pre-qualified sales leads will increase the rate of success when marketing for new mortgage or refinance prospects.

Brokers Data specializes in mortgage marketing services and our consultants have the knowledge and expertise to help your company gain a marketing edge when competing to win business from your peers and competition.
Marketing to pre-qualified prospects is "key", but having a consultant to work with you as your marketing partner and not just an order taker is, in our opinion the most important ingredient when it comes time to purchase your mortgage brokers leads. Knowing what works is important and knowing what does not work is just as important.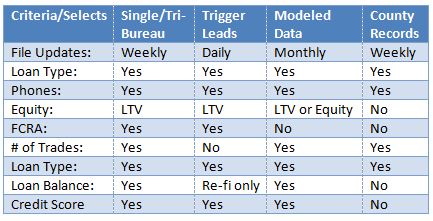 Mortgage brokers leads can be filtered to target various types of marketing campaigns. Here are just a few:
FICO Scored data - By using a soft inquiry or "soft pull" on the credit report, we can determine which prospects will satisfy credit restricted by minimum credit score requirements.
Lender - Filter by lender for HARP leads or search loans originated by your company. We can also show the last 4 of the borrowers social security number.
Bankruptcy Information - Filter for or exclude updated Bankruptcy filings. From Chapter 7, 11, and 13, discharged, dismissed or filed.
Type of Loan - Type of loan, whether FHA, VA or Conventional loans, can be targeted and seasoned.
Loan Activity - You can omit refinances for any number of years to help pinpoint prospects who may have a stronger need to refi.
Interest Rates - You can choose a beginning interest rate of 6% plus (or any rate) and combined with a 640+ FICO score will give you a list of potential re-finance prospects.
Mortgage Balances - Do you need to filter for mortgage balances? You can choose any minimum loan balance or range of mortgage balances.
Number of Mortgages - Filter for 1, 2 or multiple active mortgage trade lines with or without a balance
FHA Re-fis - FHA homeowners who have been in their current loan for 13+ months.
Mortgage Payments - Omit any prospects that have been late on their mortgage payments (Paid as Agreed).
Credit Cards Balance - Market to homeowners who maintain high balances on their bank cards for refinance offers.
Reverse Mortgage Leads - Identify reverse mortgage leads, prospects by filtering for age and LTV (loan to value) and utilizing other filters to identify the urgency to proceed.
We can provide 100% DNC scrubbed phones (SAN Number required) on your mortgage brokers leads, no phones, or phones where avaliable so you can call some and mail the rest.
The leads percentage breakdown with phones versus leads without phones is 15-20% with phones. So, for example, if the entire universe of the leads using your criteria is 10,000 leads overall, if you require only leads with phones, there would be about 1500-2000 leads available due to the Do Not Call scrub since about 80-85% of the US population is on the DNC list.
As you can envision, the combination of filters and possibilities are endless. We also have Mortgage Triggers that are also available from your consultant and at wholesale prices. We will not be undersold... ever! A Firm Offer of Credit is Required.
Call us to help navigate the waters of lead brokers and show you the way to your best mortgage brokers leads.
Brokers Data Inc. Services shall only be used for business purposes and in accordance with permissible purposes. Accordingly, information ordered through the Brokers Data Inc. Service shall not be used in whole or in part as a factor in determining eligibility for credit, insurance, employment or another purpose.


---
Contact Brokers Data
Click the "Request A Quick Quote" icon below for Fastest Service. A representative from Brokers Data Inc. will be assigned to follow up with you as soon as possible, M-F  9am to 6pm EST.
You may also call us at (800) 884-7507 during normal business hours. Your information is always kept completely confidential.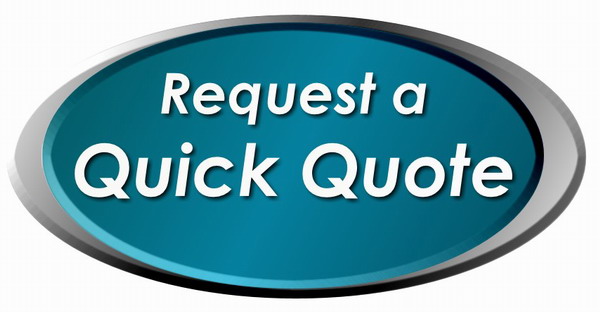 ---
© 2011-2023 All rights reserved. | Brokers Data Inc.

MAIN OFFICE ADDRESS:  
1320 Main Street Suite 300, Columbia, SC 29201 
MAILING ADDRESS:  
PO Box 292409, Columbia SC 29229
TOLL FREE: (800)-884-7507
LOCAL: (803) 254-1311
FAX: (888) 860-4334
Return From Mortgage Brokers Leads to Brokers Data | Leads, Lists, Data, Marketing Solutions and More