Pre-Screened Data
Pre-screened data are some of the most popular types of data we offer for your direct mail or telemarketing campaigns.
Specifically for the auto, mortgage and banking services industries, we can offer almost any data set with our strategic alliances with over 30 data compilers, but, this data type and also mortgage triggers or auto triggers still are the "Work Horses" of the industry and out perform many other options on both conversion and affordability.

Pre-Screened Data:

When it comes to your direct marketing campaign, matching the right offer to the right prospect and doing all of this at the right time is key to making your campaign a success. Picking the right list is paramount to the success of any direct marketing campaign and can attribute up to 55-60% of a campaigns success.
Prescreened credit scored lists and credit scored triggers are one of the most powerful marketing tools available to auto and financial services organizations, lenders and other qualified marketers.
The ultimate goal of any marketer is to utilize critical information not just about a consumer's credit score, but also credit type details, such as payment history, loan aging, number of open trades with a balance, and much more. Closing ratios for using pre-screened data should fall around a 2-5%.
Using this dataset for marketing mortgage or auto offers are an old, historic performer of the mortgage re-finance industry and automotive industry.
We could also easily adjust filters to target and identify FHA Streamline candidates,FHA and VA mortgage holders, Cash Out prospects, VA IRRRL's, HARP Re-finance prospects, potential New Home Buyers, and many more combinations.
Here are a few of the more common filters that are available:
Automotive Filters
Credit Score
Loan Expiration in Months 
Lease Expiration in Months 
Balance of Open Auto Trades 
Amount of Open Auto Trades
Number of Open Auto Trades
Loan Payment History
Current & Delinquent Borrowers
Revolving Debt Information
Homeowner Status
Phones
Mortgage Filters
Credit Score
SSN4
Paid As Agreed
Mortgage Loan Seasoning
Current Lender Name
Loan To Value (LTV)
Balance of Open Mortgage Trades
Mortgage Trades Current Status
Mortgage Trades Historical Status
Number of Open Mortgage Trades
Mortgage Payment History
Current & Delinquent Borrowers
Mortgage Loan Type
AVM (Automated Valuation Model)
Phones
Email (optional)
Home Purchase Date
Home Purchase Amount
Don't Lose Ground! Call Us Today!

Working with an experienced list and marketing consultant will enable you to choose the correct selects necessary to identify your target market.
Mortgage Trigger Leads and Auto Trigger Leads:

In addition to pre-screened data, we also have trigger leads available. The difference between the two is pretty simple. Pre-screened data, although highly targeted and "pre-screened" would still be considered a cold lead and although some of these homeowners may be in market, we are not absolutely sure.
On the other hand, Triggers are created when a consumer applies for credit for an auto lease, auto loan or mortgage loan so we know that they are "In Market".
To purchase pre-screened data or triggers, your firm must be a qualified organization and must be able to offer a firm offer of credit. There is a compliance process that must be satisfied. The closing ratios for mortgage triggers would be some where around the 10-15% range and Auto Triggers should net the same results.
As is the case with pre-screened data, there are many trigger lead filters to choose from.
Compliance:

When leveraging lists for marketing purposes, marketers should partner with a company that is well versed in the compliance requirements regarding the use of these datasets and trigger leads.
While most financial services organizations are already familiar with the compliance required according to the Fair Credit Reporting Act, few are aware of the additional requirements needed to purchase lists. Brokers Data can navigate the compliance waters with you and become a partner in your marketing efforts.
Brokers Data Inc. Services shall only be used for business purposes and in accordance with permissible purposes. Accordingly, information ordered through the Brokers Data Inc. Service shall not be used in whole or in part as a factor in determining eligibility for credit, insurance, employment or another purpose.
OPT OUT Information: Call the consumer reporting agencies toll-free, 1-888-567-8688 or visit the website at www.optoutprescreen.com; or write
TransUnion Opt-Out Request PO Box 505, Woodlyn, PA 19094-0505, Equifax Options, P.O. Box 740123 Atlanta, GA 30374, Experian Information Systems, Inc., P.O. Box 919, Allen, TX 75013.


If you would like to get the mortgage compliance process started, please download the "CWM Inquiry" form and fax the completed form to us. Do not hesitate to contact us if you may have any questions, we are always happy to help.
Download the "CWM Inquiry" Form to Get the Credit Compliance Process Started Now!

Credit Inquiry Form
---
Contact Brokers Data
Click the "Request A Quick Quote" icon below for Fastest Service. A representative from Brokers Data Inc. will be assigned to follow up with you as soon as possible, M-F  9am to 6pm EST.
You may also call us at (800) 884-7507 during normal business hours. Your information is always kept completely confidential.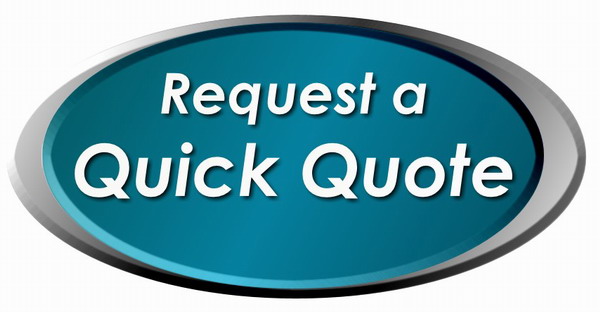 ---
© 2011-2023 All rights reserved. | Brokers Data Inc.

MAIN OFFICE ADDRESS:  
1320 Main Street Suite 300, Columbia, SC 29201 
MAILING ADDRESS:  
PO Box 292409, Columbia SC 29229
TOLL FREE: (800)-884-7507
LOCAL: (803) 254-1311
FAX: (888) 860-4334
Return From Pre-Screened Data to Brokers Data | Leads, Lists, Data, Marketing Solutions and More