What Are Trigger Leads
What are Trigger Leads?
You have probably heard of the term trigger leads or triggers before but maybe you were not exactly sure what type of lead they actually are or how a trigger leads are generated.
So... what are trigger leads?
A lead is generated when a lender pulls a copy of a client or customers credit report (hard inquiry) relative to a new mortgage, mortgage refinance or auto loan.
These leads are then available for sale to other mortgage loan officers and/or auto dealers.
Leads may be sold as soon as 24 hours after your credit report was pulled and up to 30 days. The 24 hour variety are the most popular with competing loan officers who purchase these type of Mortgage Leads
This may sound unethical at first, but as a consumer, think about this. Why would you not want to compare the deal you are presently getting for your mortgage or car loan? Sure you may be contacted with additional offers but what better way to get the best deal then by comparing companies, interest rates and even how the LO (loan officer) treats you.
Being contacted by other LO's keeps your present loan officer honest as well because a seasoned loan officer knows that his/her competition may be contacting you starting as soon as the next day after your credit is pulled.
If they have not done their due diligence in getting you the best deal, then they have the possibility of losing that deal. It's funny, I speak to loan officers every day and most do not have a problem with the lead system that is in place and most purchase leads themselves. On occasion, I come across LO's that despise the fact that leads of this type even exist and would like to ban them altogether.
It reminds me of a person who refuses to accept the newest technology available to further their business… stuck in the stone age of sorts.
Strictly my opinion of course, but whatever your opinion is, there are steps you can take if you wish to opt out.
If you are a consumer who does not wish to receive unsolicited telephone calls or mailings, read on as to how the opt out for these leads. By the way, the leads are scrubbed against the national do-not-call list so your phone number will not be exposed if you are on the DNC.
In addition, the loan companies who purchase the mortgage leads must complete a rigorous compliance application to insure the mortgage leads are sent only to legitimate mortgage companies. Auto triggers do not output any proprietary information other than name, address and phone (if not on DNC), therefore, compliance for auto loan triggers is more relaxed.
So, What are trigger leads and how can you opt out if you are a consumer... read on
Since the mortgage lead and auto lead programs are an opt out program, a consumer may completely opt out by doing one of the following:
1. You can submit an online form at OPT-OUT Website
2. You can opt out permanently by completing a separate form at the same Web site (www.optoutprescreen.com). Print, sign and mail the generated letter to confirm your opt-out request. Each opt-out methods takes effect in about five business days, so if you don't want your information to be sold, you need to opt-out at least five days before you have your credit pulled by a loan officer or auto dealership.
If you are already in the triggers lead "pool", so to speak, you may receive telephone calls and mailings for some time after you elect to opt out.
Whatever side of the fence you are on regarding leads of this type presently in place from the bureaus, for now, they are here to stay and knowledge gives you the power to make a decision on this subject either way.
Opt out or embrace the "Open Door" approach but either way the final decision is the consumers.
We hope this helps answer the question, what are trigger leads and provides a little biased opinion on why you should have this lead type in your marketing machine.
If you have additional questions about "What are trigger leads", trigger leads in general, or any products and services we offer here at Brokers Data, please do not hesitate to contact us.
We would love to hear what your thoughts are on this subject so if you have an opinion or story you would like to share, please do so on the form below.
Make your opinions known and as always, Happy Selling!
Brokers Data Inc. Services shall only be used for business purposes and in accordance with permissible purposes. Accordingly, information ordered through the Brokers Data Inc. Service shall not be used in whole or in part as a factor in determining eligibility for credit, insurance, employment or another purpose.
Get the trigger lead compliance started!
If you would like to get the mortgage trigger lead compliance process started, please download the "CWM Inquiry" form and fax the completed form to us. Do not hesitate to contact us if you may have any questions, we are always happy to help.


---
Contact Brokers Data
Click the "Request A Quick Quote" icon below for Fastest Service. A representative from Brokers Data Inc. will be assigned to follow up with you as soon as possible, M-F  9am to 6pm EST.
You may also call us at (800) 884-7507 during normal business hours. Your information is always kept completely confidential.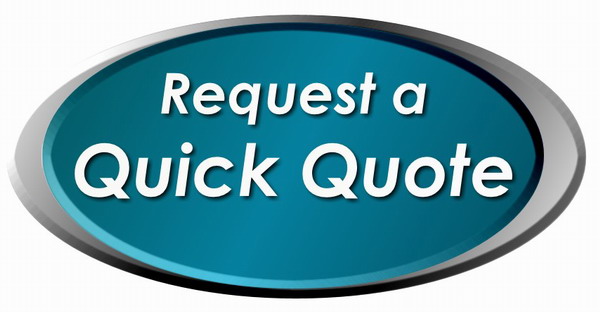 ---
© 2011-2023 All rights reserved. | Brokers Data Inc.

MAIN OFFICE ADDRESS:  
1320 Main Street Suite 300, Columbia, SC 29201 
MAILING ADDRESS:  
PO Box 292409, Columbia SC 29229
TOLL FREE: (800)-884-7507
LOCAL: (803) 254-1311
FAX: (888) 860-4334
Return From What Are Trigger Leads to Brokers Data | Leads, Lists, Data, Marketing Solutions and More