Automotive Trigger Leads
Are you looking to use automotive trigger leads to increase traffic to your auto dealership or just searching for additional information? If so, you have come to the right place.
For starters, let's briefly discuss what an auto trigger lead is... trigger leads are a hard inquiry on a consumer's credit relative to purchasing or refinance of an automobile.
The process is pretty simple, within 24 hours of the consumer's credit being pulled, the consumer is flagged as a "trigger lead" by the credit bureau and then the data is entered into the trigger leads database the very next day.
By the way, trigger leads are also available in the mortgage vertical as mortgage trigger leads.
Early each morning, Monday through Friday, you will receive an email with the database of trigger leads in a CSV/Excel file so you can call and/or mail to the consumer to offer your services. This will ensure that the consumer is getting the best deal available on the car they want to buy.
Imagine, receiving a list of consumers who have visited your neighboring auto dealerships and giving you the opportunity to market to them and win their business. If you are a sub-prime or buy-here, pay-here dealership, we can filter for lower credit scores to focus on your ideal prospect.
You can choose the number of leads you receive per day and how many days of the week you want to receive leads.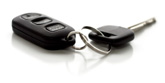 You can choose the regional area you want your leads to be in, by state, county, city, list of zip codes or even radius of a zip code. Filter by the credit score or loan amount you want to target.
The leads are scrubbed for the Do Not Call (DNC) prior to delivery, however, please note, if you are purchasing auto leads with phones on output, a SAN number is required.
In addition, because automotive triggers are derived from the credit bureaus, these leads are only available to auto dealerships, brokers and loan officers who have "permissable purpose" and who can offer a "firm offer of credit".
You can sell more cars and lower your advertising costs by implementing our auto trigger leads, auto sales leads and our automotive trigger leads into your direct marketing campaigns.
The compliance process is easy and there is never a contract required when working with Brokers Data. For a refreshing change, give us a call for a totally different experience. Requires a Firm Offer of Credit.
Brokers Data Inc. Services shall only be used for business purposes and in accordance with permissible purposes. Accordingly, information ordered through the Brokers Data Inc. Service shall not be used in whole or in part as a factor in determining eligibility for credit, insurance, employment or another purpose.
---
Example of Automotive Trigger Lead Filters:
Auto trigger date: The date lead credit was pulled in relation to an auto purchase
Auto trigger days: Choose 1 to 30 day
Multiple automotive trigger leads within 30 Days: Choose Not selected, Target or Exclude
Apartment address: Choose Not selected, Target or Exclude
PO Box address: Choose Not selected, Target or Exclude
Hispanic indicator: Choose Not selected, Target or Exclude
Phone option: 100 % phones, No phones or Phones where available
Mobile homes: Choose Not selected, Target or Exclude
Credit Selects:
Revolving number of satisfactory trades
Revolving aggregate monthly payment for balances greater than 0
FICO risk score: FICO or FICO AUTO
Revolving aggregate balance for open trades
Derogatory Indicators:
Auto loan – number of repossession trades
Public record - number of bankruptcies
Public record - number of months since most recent bankruptcy
Historical derog - 60+ DPD ever: (Where Available)
Public record - Months since most recent foreclosure
Vehicle Trades:
Lease - number of open status trades
Lease - highest balance
Lease - age of most recent trade
Auto loan - number of trades
Auto loan - number of open status trades
Auto loan - highest balance
Auto loan - age of most recent trade
Auto Loan – aggregate balance for open trades: (Where available)
Owner Demographics:
Gender
Estimated Income
Education
Marital Status
Presence of credit card
Age
We know what is working and more importantly, what is not working. We guide you as to how to use the filters and selects available to give you the marketing edge.
Did you konw we also offer a turn key direct mail program? For details on any of our lists, leads or marketing services, give us a call or fill out the contact form for a quicker response.
---
---
Contact Brokers Data
Click the "Request A Quick Quote" icon below for Fastest Service. A representative from Brokers Data Inc. will be assigned to follow up with you as soon as possible, M-F  9am to 6pm EST.
You may also call us at (800) 884-7507 during normal business hours. Your information is always kept completely confidential.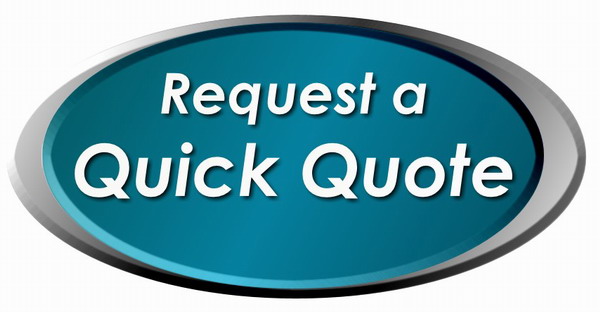 ---
© 2011-2023 All rights reserved. | Brokers Data Inc.

MAIN OFFICE ADDRESS:  
1320 Main Street Suite 300, Columbia, SC 29201 
MAILING ADDRESS:  
PO Box 292409, Columbia SC 29229
TOLL FREE: (800)-884-7507
LOCAL: (803) 254-1311
FAX: (888) 860-4334
Return From Automotive Trigger Leads to Brokers Data | Leads, Lists, Data, Marketing Solutions and More