Ailment Mailing Lists
Using our ailment mailing lists to contact those who are suffering from specific ailments and diseases can assist you in targeting your ideal prospect or new client. The lists are derived from self reported information.
There are millions of paper surveys mailed to households throughout the US every year. These surveys are filled out, mailed back to a service bureau who then will compile the data and information.
The business challenges in the healthcare and pharmaceutical industries are numerous and complex. That's why companies turn to us for fresh, accurate data from one of the industry's most reliable consumer databases for prescription and health-related information.
This is a database of self-reported information through online and offline medical and lifestyle surveys with individuals' health concerns and use of prescription and over-the-counter pharmaceuticals. The data compilation methods are compliant with HIPAA marketing guidelines.
The ailments list is standardized and cleansed to make sure its deliverability rate is the highest possible. The ailment mailing lists are then overlaid with hundreds of household individual demographics and lifestyle information, making our list the most targeted and accurate prescription and ailment mailing lists available in the entire direct marketing industry.
DNC (Do Not Call) scrubbed phones numbers are also available on output for use in a telemarketing campaign.
Since this data is self-reported information, our ailment lists are fully compliant with all laws and standards within the Health Insurance Portability and Accountability Act. (HIPAA).
These leads are great for marketing to a targeted list of prospects for guaranteed issue insurance products, medical equipment, hearing aids, optical products and many other specialty, medical and insurance products.
We have a small minimum order on this data set so you can run a small test without breaking the bank. Contact us for details or a free consultation.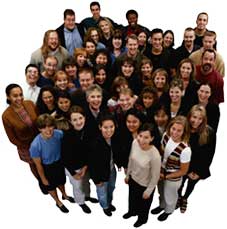 What is HIPPA?
"HIPAA" is an acronym for the federal legislation titled Health Insurance Portability and Accountability Act of 1996.
HIPAA was designed to protect patients from disclosure of protected health information (PHI) that is oral, written, or electronic. Patients must be informed of their rights with their PHI, authorize any release of their information, have the right to see and amend their medical records, and be informed of what medical information is released.
HIPAA provides the patient certain rights:
The right to receive a written and Notice of Privacy Practices.
The right to review and get a copy of health and billing information.
The right to ask that your health and billing information be amended.
The right to request restrictions in the use of your health and billing information.
The right to request confidential communications.
The right to find out who has been privy to your health information.
The right to file a complaint with the US Department of Health and Human Services Office for Civil Rights if you believe your privacy rights have been violated.
---

Ailment Mailing Lists:
ACNE
ADHD/ADD
ALLERGIES
ALZHEIMERS
ANXIETY
ARTERIOSCLEROSIS
ARTHRITIS
ASTHMA
ATHLETES FOOT
BACK PAIN
BLADDER
BLOOD PRESSURE
BREAST CANCER
BRONCHITIS
CANCER
CARPAL TUNNEL SYNDROME
CHOLESTEROL
CHRONIC BRONCHITIS
CHRONIC PAIN
COLON CANCER
CONTACTS
COPD
CROHN DISEASE
DANDRUFF
DEPRESSION
DEPRESSION/ANXIETY
DIABETES TYPE 1
DIABETES TYPE 2
ECZEMA
EMPHYSEMA
ENDOMETRIOSIS
GERD / ACID
GESTATIONAL DIABETES
GINGIVITIS
GLASSES
GLUCOPHAGE
HAIR LOSS
HEARING
HEART DISEASE OR ATTACK
HEARTBURN
HIGH BLOOD PRESSURE
HIGH CHOLESTEROL
HIP JOINT
HYPERACIDITY AND HEARTBURN
IMPAIRED VISION
IMPOTENCE
IMPOTENCE/ED
INDIGESTION
INSOMNIA
IRRITABLE BOWEL SYNDROME-IBS
LIPITOR RX
LUNG CANCER
MEDICARE/ MEDICADE/ DISABILITY
MENOPAUSE
MENSTRUAL PROBLEMS
MIGRAINES OR HEADACHES
MULTIPLE SCLEROSIS
NAIL FUNGUS
NASAL ALLERGIES
NASAL CONGESTION
OBESITY
ORAL INJECTABLE INSULIN
OSTEOARTHRITIS
OSTEOPOROSIS
POST NASAL DRIP
PREMENSTRUAL SYNDROME
PREMENSTRUAL SYNDROME-DISABLING
PROSTATE CANCER
PROSTATE DISORDERS
PSORIASIS
RHEUMATISM
SINUSITIS
SLEEP APNEA
SNORING
SORE THROAT
SPINAL INJURY
ULCERATIVE COLITIS
VISION
WEIGHT
WHEELCHAIR RX
---
Contact Brokers Data
Click the "Request A Quick Quote" icon below for Fastest Service. A representative from Brokers Data Inc. will be assigned to follow up with you as soon as possible, M-F  9am to 6pm EST.
You may also call us at (800) 884-7507 during normal business hours. Your information is always kept completely confidential.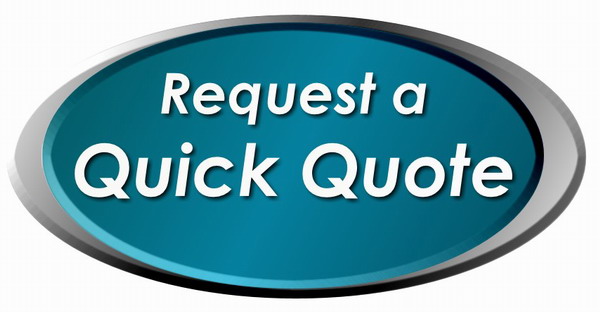 ---
© 2011-2023 All rights reserved. | Brokers Data Inc.

MAIN OFFICE ADDRESS:  
1320 Main Street Suite 300, Columbia, SC 29201 
MAILING ADDRESS:  
PO Box 292409, Columbia SC 29229
TOLL FREE: (800)-884-7507
LOCAL: (803) 254-1311
FAX: (888) 860-4334
Return From Ailment Mailing Lists to Brokers Data | Leads, Lists, Data, Marketing Solutions and More