Insurance Leads Lists
We offer a wide variety of Insurance Leads Lists. Whether you are looking for final expense prospects, health insurance prospects, new auto insurance buyers, or aged internet leads, Brokers Data has the insurance leads or lists you need.
Our strategic relationships with various data resources allow us to pull related attributes for different insurance targeting.
Regardless of the insurance product you are looking to market for, we can pull the best database at very affordable pricing. Contact us today for a comprehensive review of your insurance lead generation needs. We care about your continuous success.
Our insurance leads lists can be filtered to focus on your desired marketing demographic. Ask us how we can customize a list for you. It all starts with the data!
Brokers Data Inc. Services shall only be used for business purposes and in accordance with permissible purposes. In addition, information ordered through the Brokers Data Inc. Service shall not be used in whole or in part as a factor in determining eligibility for credit, insurance, employment or another purpose.


---
Health Insurance Leads
Let us show you the many options you have available through Brokers Data to assist you in generating your high quality and exclusive health insurance leads.
We lead the way when it comes to quality Insurance Leads Lists and solutions to compliment your existing lead generating program or using a comprehensive campaign we set up for you.

Health Insurance Leads

---
Final Expense Insurance Lists
With Brokers Data Final Expense lists you can filter prospects by age, income, wealth, homeowner status, ethnicity and many other filters. Marketing to a targeted Final Expense list will put you in front of your ideal client and increase the possibility of success in marketing your Final Expense insurance product.
Read More About Final Expense Lists
---
Ailment Mailing Lists
Ailment Lists will enable you to contact those suffering from specific ailments and diseases. Derived from self reported information from millions of paper surveys that are mailed to households throughout the US every year. The ailment lists are fully compliant with the Health Insurance Portability and Accountability Act (HIPAA).

Read More About Ailment Mailing Lists

---
Year, Make and Model Leads
Get monthly updated information on millions of car and truck owners throughout the US sourced from automobile dealerships, manufacturers, service centers, as well as requests for insurance, aftermarket products, and warranties. This database is compiled using multiple sources across various industries and makes a perfect Auto Insurance Leads Lists.
Read more about Year Make Model Leads
---
Diabetic Leads
This is the largest national database of diabetics available to the direct marketing industry. This diabetic file contains 100% postal addresses for direct mail and over 5 million optional phone numbers and email addresses. Compiled from thousands of web sites and registration pages related to diabetes.

Read More About Diabetic Leads


We are a Full Service Marketing Company. Call us at (800) 884-7507 for a Free consultation. We can provide Turn-key Direct Mail Campaigns as well as assisting you with making your next Telemarketing Campaign a success.
---
Medicare Leads
With our medicare leads and lists, you can filter prospects by age, ailment, and even by the prescription medications that they are taking. Our Medicare leads and lists are great for marketing Medicare Insurance Supplements and Medicare Advantage Insurance Plans. The data is self reported from surveys and information requests and are HIPPA compliant.

Read More About Medicare Leads


---
Turning 65 Leads
If you are looking for Turning 65 Leads, to market your insurance offers and Medicare supplements, then look no further!
We have the targeted datasets to get you in front of your ideal insurance prospects. Call us and we will be happy to do a free consultation with you to show you how to generate 100% exclusive leads for you and your team.

Read More About Turning 65 Leads
---
Exclusive Telemarketed Leads
Brokers Data is now offering Exclusive Telemarketed leads to you and your sales organization! Sales leads are exclusively produced for you and sold only once... to you! We have increased the size of our telemarketing division and can now produce the lead for you.
Our phone reps speak perfect English and are located in the USA. We can generate leads for Mortgage, Auto, Insurance many other verticals. We will be happy to discuss your specific needs in a free private consultation with you or your marketing director.

Read More about Exclusive Telemarketed Leads
---
Contact Brokers Data
Click the "Request A Quick Quote" icon below for Fastest Service. A representative from Brokers Data Inc. will be assigned to follow up with you as soon as possible, M-F  9am to 6pm EST.
You may also call us at (800) 884-7507 during normal business hours. Your information is always kept completely confidential.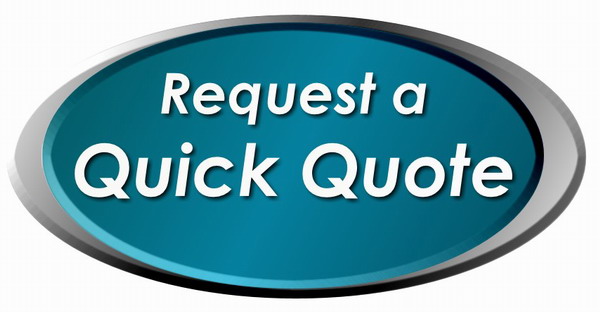 ---
© 2011-2023 All rights reserved. | Brokers Data Inc.

MAIN OFFICE ADDRESS:  
1320 Main Street Suite 300, Columbia, SC 29201 
MAILING ADDRESS:  
PO Box 292409, Columbia SC 29229
TOLL FREE: (800)-884-7507
LOCAL: (803) 254-1311
FAX: (888) 860-4334
Return From Insurance Leads Lists to Brokers Data | Leads, Lists, Data, Marketing Solutions and More