Email Lists
Opt In EMAIL Lists
Many of our lists are available with phones and all have full postal addresses for direct mail marketing. 
Give us a call and one of our consultants will be happy to provide more information regarding the lists and email broadcasting.
The lists are opt-in and some are generated direct from the internet where the prospect filled out a web form and requested information about a specific product or service, and other lists are targeted, compiled opt in lists.
On the Internet generated leads, in addition to name, address and phone number, the record also shows the Time Stamp, Date, IP Address on output.
Some of the leads/lists will vary on availability so be sure to discuss options with your consultant as many of the lists do not output the email address and are only available for email campaign broadcasts by us.
AUTO OWNERS: 147 million unique vehicle records. Updated weekly with Year, Make, Model, Length of Purchase, Odometer at last recording, phones & more.
BUSINESS LISTS: 23 million businesses, 7.4 million email addresses with individuals by job title.
CONSUMERS: 230 million individuals, postal and email and 118 million at the household level. Includes 175 fields of self-reported lifestyle, behavioral and purchasing habits.
DATE OF BIRTH: 186 million individual's with exact date of birth (multi-sourced & double validated)
VOTER/POLITICAL/DONORS: US voter files with fresh-appended email & phones.
Hispanics by Congressional District
32 million Donors compiled from State records
USAGE RIGHTS: Unlimited usage including email
HYGIENE: To ensure accuracy we perform vigorous hygiene on our data including:
National Change of Address (NCOA)
Address Standardization (CASS)
Delivery Point Verification (DPV)
Electronic Change of Address (ECOA)

Other Email Lists Types: 
Ailments/Pain Sufferers: 3.9 Million
Athletes (Sports Pro's): 17,500 (postal only)
Automotive ID Database: 117,388,217
B2B: 22 million (7.4 Million email only)
Biz-Opp/MLM: 22 million (40k per day)
Boat Owners: 7.6 Million
Bulk Data: 9 Million fresh per month
Canadian Opt-ins: 4 – 5 Million
Chiropractors: 56,000
Consumers "C2B": 118 Million HH (postal and email)
Consumer Cell-phones: 146 Million (SMS: 62 Million)
College Students: 5.8 million, (765K email)
Contacts & Glasses/Vision Impaired: 1.9 million
Continuing Education: 12,000 per week
Credit Crunch: 12.5 Million
Credit-Card Turndowns: 4.1 Million
Cruise Takers: 968,000 (postal with email)
CPA's: 220,000
Dentists: 55,000
DIY Consumers/Automotive: 2.9 million
DOB (date of birth): 186 million
Doctors: 278,000
Donors: 32 Million (postal & phones: 7 million with email)
Emails (consumers): 230 Million Confirmed Deliverable
Gamblers: 905,000
Gold and Silver: 11,000
Golfers: 2.7million (phone: 1,721,784; email: 410k)
Health Enthusiasts: 1.5 million
IT Professionals: 312,000 (postal & email)
Insurance Agents: 300k
Insurance Seekers
Investors: 4.8 Million
Latin America: 9 Million
Lawyers: 210,000
Loans: Email Lists
Modifications: 100k
Mortgage Re-finance
FHA Loans: 15 million
VA Loans: 500k
Payday Loan: 20 million
Mortgage Brokers: 88,000
Military Active: 488,000
Military Veterans/Retired: 2,513,313
NASCAR/Racing Enthusiasts: 4 million
Non-incentive Co-Reg's: 8 Million
Nurses: 700,000 (postal only)
Online Shoppers: 37mm (Tel: 22.4mm; email: 5.5mm)
Parents of Kids (K-12th): 9.8 Million. (postal)
RE-Brokers/Agents: 618,000
RV Owners: 4.4 Million
Singles: 12 Million
Smokers/Tobacco Users: 9.3 Million
SOHO (Small Office-Home Office): 440,000
Sub Prime: 2.5 Million
Time Share: 756,307
Travelers: 4.5 Million (email: 678,000)
UK Business and Consumers: 10 Million
Wealthy Americans: 813,000
Wine Enthusiasts: 356,362
Yoga Enthusiasts: 855,000 postal, 111k email
and many more!
SPECIAL: 3X Email Broadcast Campaign Package
Cost:
3X Email Package includes:
3 Email broadcasts targeting an audience of up to a million consumer email addresses for each broadcast.
Each Broadcasts is launched on consecutive Tuesdays for higher open and click rates
Real-time tracking provided (72 hours after each broadcast)
One creative HTML is included per 3x campaign
Response Add-ons:
Opener records available for re-marketing at 25-cents per record
Clicker records available for re-marketing at 25-cents per record
Real-time tracking provided (72 hours after each broadcast) at no additional charge
---
Contact Brokers Data
Click the "Request A Quick Quote" icon below for Fastest Service. A representative from Brokers Data Inc. will be assigned to follow up with you as soon as possible, M-F  9am to 6pm EST.
You may also call us at (800) 884-7507 during normal business hours. Your information is always kept completely confidential.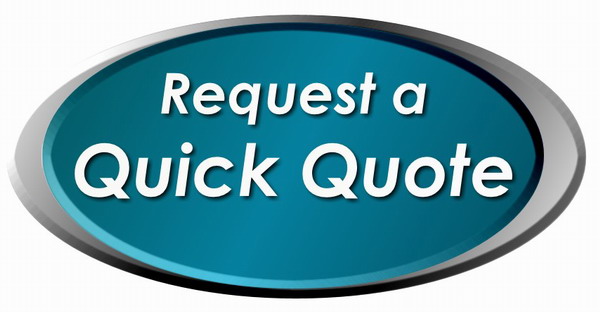 ---
© 2011-2023 All rights reserved. | Brokers Data Inc.

MAIN OFFICE ADDRESS:  
1320 Main Street Suite 300, Columbia, SC 29201 
MAILING ADDRESS:  
PO Box 292409, Columbia SC 29229
TOLL FREE: (800)-884-7507
LOCAL: (803) 254-1311
FAX: (888) 860-4334
Return From Email Lists to Brokers Data | Leads, Lists, Data, Marketing Solutions and More