About Dialers
What About Dialers and What Are Auto, Voice Broadcast and Predictive Dialers?
The face of telemarketing using dialers in the 21st century is ever evolving since the first inception of the more primitive, expensive dialers of the early 80's.
The use of dialers back in the day was primarily used by banks and financial institutions for customer contact and collections. They were standalone units and required much of the customer data to be imported or exported manually.
Well, some 30 years later, there are many varieties of dialers, auto, predictive, voice broadcast, and there are premised base dialers and hosted web based dialers to choose from. Let's start with the three primary types of about dialers and the functionally of each one.

1- About Dialers - Auto Dialer
An auto dialer is a dialer that will automatically call a list of phone numbers with a live agent clicking which numbers to call. Usually the list is visible to the agent, the agent clicks on the record to be called, and the auto dialer calls the number.
Depending on the result of the call, the agent clicks a disposition, and then chooses another record to call. The auto dialer uses one outgoing phone line to make outbound calls. Some Auto-dialers can be set to call the next phone number on the list automatically once the agent dispositions the call.

What is a "disposition"?
A disposition is a description of the results of any call. So let's say the phone call results in a "No Answer", the agent then clicks the "No Answer" disposition button on the dialer and the record on the database is marked within the dialer as a no answer. This allows for accurate session reporting and this number can be recalled again at a later time if requested by an agent. Agent dispositions are used with auto and predictive dialers. Voice broadcast dispositions are determined by the call recipient pressing 1 or 2.
Auto-dialers are one step removed from manual dialing since they only use one outbound telephone line and although they are an improvement compared to dialing manually, there is a much better option when it comes to maximizing productively.
Using a predictive dialer, which I will talk about a little later, is that better option and a predictive dialer will be your best telemarketing solution.

2- About Dialers - Voice Broadcast or Press 1 Dialer
A Voice Broadcast Dialer or also known as a Robo Dialer and is the "Gatling gun" of dialers. Best suited for specialty telemarketing campaigns or when you have a need to make contact with a large client list or database.
This dialer can broadcast a pre-recorded sales or informational message using 1-100+ outgoing phone lines and can literally make thousands of calls per hour.
When the recipient of the call receives your pre-recorded marketing message, they have a choice of pressing one to be transferred to a live agent or press two to be put on your internal DNC (Do Not Call) list.
Since a Voice Broadcast Dialer is completely hosted and web based, it does not require any telephone lines other than the phone number(s) you want the people who press one transferred to.
You will also have a comprehensive administrative login that allows you to turn on/off any campaign, load lists, record outgoing messages, export sales and contact reports and more.
Complete contact or lead information is emailed directly to the email address of your choice for each person you call who presses one to be transferred to a live agent.
One word of advice when using a robo dialer, due to the recent restrictions the FTC has made in the Telephone Sales Rule laws regarding dialers not manned by a live agent and using a pre-recorded message, it would be best to consult legal counsel.
Unless you are a non-profit group, political organization, marketing to your own company opt in list or marketing B2B, you should consult your legal adviser prior to implementing a consumer voice broadcast campaign.

3- About Dialers - Predictive Dialer
A Predictive Dialer is a dialer that can make calls from an imported database usually using 1-3 outgoing lines. These types of dialers can make anywhere from 100-300 calls per hour depending on live contact rate and the time each agent spends talking to the lead contact. They can be completely web based or also be premise based as well.
The web based dialer solution only requires a high speed internet connection, computer, and headset to plug into your computer (headsets cost $15-$20).
These dialers are completely legal since you have a live agent available to talk with anyone who answers their phone and the "drop rate" is maintained at 3% or less. The "drop rate" are people who hang up due to a live agent not being available to take the call.
Although a predictive dialer stops calling when it determines all agents are currently busy talking with others it will cease calling and will automatically start calling again only when an agent(s) hangs up their call(s) and agent(s) are available to take new calls.
This is true, but once the dialer starts the call process, it cannot stop mid way. For example, if you have one live agent, and the dialer is making calls on three outgoing lines…
Line 1 is connects to someone who answers live so the agent engages this call in conversation about your product or service.
Line 2 calls a number that results in a no answer and is hung up. The dialer stops calling outbound on this line.
Line 3 connects to another live person who answers the call but since the agent is already busy and there are no other agents available to take calls, the call from line 3 goes into what is called "safe harbor".
So, what is
"Safe Harbor"
you may ask? It is kind of a virtual "on hold" position the dialer places on this call. The call will be connected if an agent becomes available or the recipient of the call could just hang up.
This drop rate must be limited to 3% as per the FTC regulations or you would be in violation and non compliant of the Telemarketing Sales Rule (TSR). We only recommend the dialer that has restrictive settings that can keep you compliant.

About Dialers - Our Dialer Recommendation:
Now that you have a bit of an overview on the types of dialers available to you and your firm to increase your productivity, I will key on the Predictive Dialer since it seems to be the dialer of choice now days.
The reason is the ease of use and the short learning curve. I can almost guarantee that you can have our dialer set up and learn how to use it with-in an hour or so. Our dialer is that easy!

About Dialers - Some Random advice about Predictive Dialers?
All dialers are not created equal so make sure you do not enter into a long term contract with any dialer company. Most companies will let you run a month to month agreement with recurring billing.
You should make sure that there are not any cancellation charges, set up charges or per minute charges ever! You should only settle on a flat rate, month to month dialer with unlimited usage and one that does not require a hard install on your computer.
You should also be using a hosted, web based dialer in most cases since it will be the most affordable application to implement and can also be expanded from 1 to 1000+ agents if necessary.
With a web based dialer, you can grow your outbound marketing program gradually, and without the costs of expensive equipment, not to mention that you get the advantage of free software updates moving forward.

About Dialers - Why You Should Be Using Predictive Dialer?
Do you want to keep up with the competition? With today's business environment, you better be looking for ways to level the playing field. Have you ever heard of the old saying that it's like "bringing a knife to a gun fight". A bit of a disadvantage to say the least… if you are still dialing for dollars manually, then it is taking you three times more than if you were using a predictive dialer so instead of spending three hours a day making calls you can do the same in one hour with a predictive dialer.
Besides dialing on multiple lines outbound, with answering machine detection (AMD) turned on, the dialer will eliminate 95% of these answering machines automatically. In addition, the dialer also eliminates all fax machines, no answers and disconnected numbers making your time on the phone even more productive.
Our predictive dialer has a complete CRM for customer notes, automatic call back reminder, integrated script and lead/sales form and many more features too many to mention.
If you have telemarketers working for you, you can record every call for future reference or for training purposes, listen in live to your agents, barge in if necessary, and run complete reports on any sales campaign or for individual agent productivity analysis.
You can create multiple campaigns using any number of lists and you will have complete control from your own administrative section. Log in from any computer and supervise your entire organization or if you are a single user, you will have the same power packed software as our biggest clients!

About Dialers - In Closing… Whether you have an interest in starting a Voice Broadcast campaign or you want to further explore what a predictive dialer can do for your marketing or sales department, be sure to give us a call for a professional and comprehensive analysis.
If you are already using a predictive dialer or using voice broadcast services, give us a call and let's see how much we can save you per month. One agent or a thousand agents, we are your one stop shop for your lists and telemarketing solutions.
You should be aware that the FTC has passed several laws restricting auto and predictive dialing applications in certain instances so you should do your due diligence before making the choice to use an auto dialer in your business. Details are available at the FTC.gov website.
Happy selling!
UPDATE 7/2015:
The FCC defined "What is considered an  Autodialer under the TCPA" and the definition is; "Any technology with the capacity, present or future, to dial random or sequential numbers is considered an autodialer." 
This updated definition of an autodialer "turns upside down" the widely adopted strategy of manually dialing mobile phone numbers. If the phone you are using to manually dial mobile phone numbers is considered an autodialer by the FCC definitions, under the law, it doesn't matter if you manually dial or autodial the number. Either way, you need prior express written consent from the consumer.
Additional Updates to TCPA:
- A called party may revoke consent at any time and through any reasonable means.
- A calling party may not limit the manner in which revocation may occur and you cannot put restrictions on how people opt-out.
- Consent must be obtained from the current subscriber to a phone number if the number was reassigned.
- Callers are permitted to initiate one call after reassignment as an opportunity to gain actual or constructive knowledge of the reassignment and cease future calls to the new subscriber.
Read the TCPA law here: Telephone Consumer Protection Act (TCPA) Omnibus Declaratory Ruling


This article is not intended to give legal advice and any questions you may have regarding legality and compliance should be directed to your legal counsel.



---
Contact Brokers Data
Click the "Request A Quick Quote" icon below for Fastest Service. A representative from Brokers Data Inc. will be assigned to follow up with you as soon as possible, M-F  9am to 6pm EST.
You may also call us at (800) 884-7507 during normal business hours. Your information is always kept completely confidential.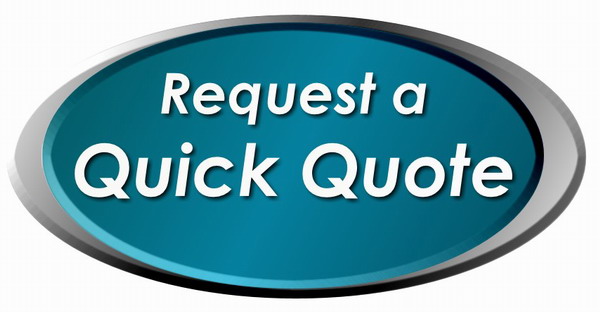 ---
© 2011-2022 All rights reserved. | Brokers Data Inc.

MAIN OFFICE ADDRESS:  
1320 Main Street Suite 300, Columbia, SC 29201 
MAILING ADDRESS:  
PO Box 292409, Columbia SC 29229
TOLL FREE: (800)-884-7507
LOCAL: (803) 254-1311
FAX: (888) 860-4334
Return From About Dialers to Brokers Data | Leads, Lists, Data, Marketing Solutions and More