Quick Quote Request Form
---
Contact Brokers Data
Click the "Request A Quick Quote" icon below for Fastest Service. A representative from Brokers Data Inc. will be assigned to follow up with you within the next 30 minutes, M-F 9am-6pm EST.
You may also call us at (800) 884-7507 during normal business hours. Your information is always kept completely confidential.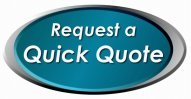 ---
---
Please make sure to include your email address and phone number if you are requesting information... Thank you.
© 2011-2017 All rights reserved. | Brokers Data Inc.

MAIN OFFICE ADDRESS:  
1320 Main Street Suite 300, Columbia, SC 29201 
MAILING ADDRESS:  
PO Box 292409, Columbia SC 29229
PARCEL SHIPPING ADDRESS:  
4611 Hard Scrabble Road #335, Columbia SC 29229
TOLL FREE: (800)-884-7507
LOCAL: (803) 254-1311
FAX-1: (888) 860-4334
FAX-2: (803) 865-1334
Return From Quick Quote to Brokers Data | Leads, Lists, Data, Marketing Solutions and More