Magazine Subscribers
Our magazine subscribers lists are comprised of active subscribers to a variety of magazines, including sports, home & leisure, style & fashion, beauty, computers, automobiles, and electronics, and much more. These are excellent, targeted prospects for your specialized marketing campaigns.
We can determine if there are certain interests from individuals by the magazines they subscrbe to and our subscriber lists and leads are updated at least once every month and can be over laid with many popular selects such as age, income, presence of children, marital status and more.
A multi-sourced and data-enriched consumer database that is demographically selectable for any marketing campaign.
The data now includes new and previously unreleased consumer interest elements. Sourced from actual subscribers of various national magazines and periodical titles, our data consultants will help you to compile the optimum list for your campaign.
Our professionals care about your success. Give us a call and experience a refreshing change.
Magazine Subscriber Types:
Please Note: We do not have magazine subscribers for specific named magazines.

Healthy Choices
*Diet/Weight Control
*Health/Natural Food
*Healthy/Low-Fat Cooking
*Improving Your Health
*Physical Fitness/Exercise
*Self Improvement
*Walk for Health
Buying Behavior
*Shop by Catalog
*Shop by Internet
Collectibles
*Art/Antique Collecting
*Stamp/Coin Collecting
Pets
*Own a Cat
*Own a Dog
Sports and Recreation
*Bicycling
*Camping/Hiking
*Extreme Sports
*Fishing
*Gardening
*Golf
*Horseback Riding
*Hunting/Shooting
*Motorcycling
*Mountain Biking
*NASCAR Enthusiast
*Participate in Team Sports
*Power Boating
*Roller Blading
*Running/Jogging
*Sailing
*Skateboarding
*Snow Skiing
*Snowboarding
*Tennis
*Vegetable Gardening
*Watching Sports on TV
Contributions
*Community/Civic Activities
*Current Affairs/Politics
*Democratic Contributors
*Donate to Charities
*Health Charities
*Our Nations Heritage
*Republican Contributors
*Veterans Charities
*Wildlife/Environmental Issues
Interests
*Care for Elderly
*Grandchildren
*Military Veteran
*Travel Interests
*Home Improvement Interests
*Apparel Interests
*Weight Loss Interests
*Cable Internet Service Users
*Military
*Adult Dating Service Interests
*Online Auction Interests
Current Long Distance Carrier
*ATT
*MCI
*Sprint
Music Preferences
*Classical
*Contemporary Christian
*Country
*Easy Listening/Light Sounds
*Gospel
*Jazz
*R and B
*Rap
*Rock (hard and soft)
Money and Technology
*Buy Pre-Recorded Videos/DVDs
*Career Oriented Activities
*Electronics
*Having a Swimming Pool
*Home Furnishing/Decorating
*Home Improvement Projects
*Home Study Courses
*Home Video Games
*Home Video Recording
*Home Workshop
*Home Personal Computers
*Money Making Opportunities
*Mutual Funds
*Own a CD Player
*Own A Vacation Home
*Real Estate Investments
*Recreation Vehicles
*Science/New Technology
*Stereo/Records/Tapes/CDs
*Stock/Bond Investments
*Surf the Net Hobbies and Other
*Astrology
*Automotive Work
*Bible Reading
*Book Reading
*Cable TV Viewing
*Collectibles/Collections
*Crafts
*Cultural/Arts Events
*Fashion Clothing
*Fine Art/Antiques
*House Plants
*Needlework/Knitting
*Photography
*Quilting
*Science Fiction
*Sewing
*Sweepstakes/Contests
*Travel and Dining
Travel and Dining
*Airline Club/Frequent Flier
*Casino Gambling
*Cruise Ship
*Dining/Home Cooking
*Foreign Travel
*Gourmet Cooking/Fine Foods
*Travel for Business
*Travel for Pleasure/Vacation
*Travel in USA
*Wines
---
Contact Brokers Data
Click the "Request A Quick Quote" icon below for Fastest Service. A representative from Brokers Data Inc. will be assigned to follow up with you as soon as possible, M-F  9am to 6pm EST.
You may also call us at (800) 884-7507 during normal business hours. Your information is always kept completely confidential.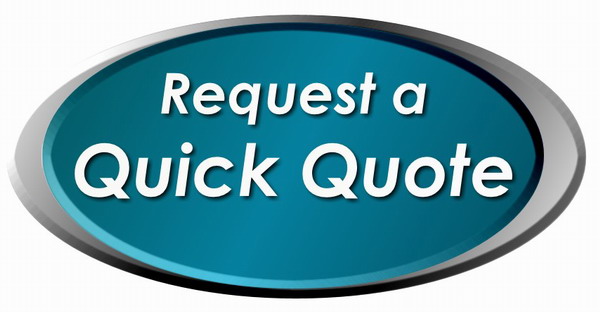 ---
© 2011-2023 All rights reserved. | Brokers Data Inc.

MAIN OFFICE ADDRESS:  
1320 Main Street Suite 300, Columbia, SC 29201 
MAILING ADDRESS:  
PO Box 292409, Columbia SC 29229
TOLL FREE: (800)-884-7507
LOCAL: (803) 254-1311
FAX: (888) 860-4334
Return From Magazine Subscribers to Brokers Data | Leads, Lists, Data, Marketing Solutions and More