Brokers Data | Leads, Lists, Data, Marketing Solutions and More
Welcome to Brokers Data and thank you for visiting us. We offer the freshest and most accurately targeted leads, lists, data and marketing solutions for your lead generation and sales marketing efforts.
We deliver precise marketing lists for your company on time every time!
Simply put, give us a call and experience the difference Brokers Data can offer. We want to be your marketing partner and insure the success of your sales or lead campaigns moving forward. No contracts are ever required, we want to earn your business from invoice to invoice.
Free Consultation Services
We are happy to offer our free consultation services. We can assist you with your marketing campaigns by recommending methods and the targeted lists to get your sales or marketing message out to your potential prospects and to generate that hot lead for your sales force.
Make your next sales or lead campaign a resounding success!

Mailing Lists and Direct Mail Solutions
Brokers Data is a full service marketing agency offering mailing lists and direct mail solutions to make the impact you desire from your next direct mail campaign.
If you need to deliver a standard first class letter or detailed product catalogs, we have the tools to get the job done right. Custom sized printing, snap packs, and double sided postcards are also available on request. Need help with your creative mail piece, let us know and we can help and usually at no charge.
We continue to exceed our clients expectations each and every time! Our success depends, and is totally dependent on your successs. Our superior and knowledgable service and support staff, along with direct connections to the industry's most concise and affordable data is what sets us apart from the rest of the pack.
Credit Bureau Leads
Brokers Data can provide credit platform data pulled fresh daily for your direct marketing campaigns.
Whether you are a mortgage broker or mortgage lender needing qualified new buyer or refinance prospects with a specific set of criteria, or an auto dealership who needs to market to prospective auto buyers who were looking for a new car yesterday, we can help target your ideal client.
This data-set requires a "Firm Offer of Credit" and Permissible Purpose. Company credentialing and compliance approval prior to delivery will be required. Available only to verifiable Mortgage Companies and Lenders, Banking, and Automotive Dealerships for firm credit offers.
Brokers Data Inc. Services shall only be used for business purposes and in accordance with permissible purposes. Accordingly, information ordered through the Brokers Data Inc. Service shall not be used in whole or in part as a factor in determining eligibility for credit, insurance, employment or another purpose.
Business Data
Our business database uses a variety of sources including public information to completely update the business database at least once every 30 days. Blending our business data with continuous updates results in the most comprehensive and reliable database of businesses available and at a very affordable cost per record.
Millions of business records are compiled each month. Each record is matched and verified to maintain the highest quality business lists on the market. We can even match business phones with directory assistance and/or the yellow page directory.
Specialty Data
Look No Further! We have most types of quality specialty "Invitation to Apply" modeled lists including consumer lists, mortgage lists, auto and insurance lists, telemarketing lists, new mover lists and much more.
Give us a call or send us an inquiry to discuss your many options. One of our expert consultants will follow up with you as soon as we receive your inquiry.
Why Work With Brokers Data?
Brokers Data offers expert advice and prompt friendly service. All of our list offerings, leads and marketing solutions are provided to our clients with accuracy, price and performance in mind. We never lose sight of the goals you want to achieve in your marketing campaign and we have the tools and the resources to drive your successful campaign.
We are totally committed to your success and will strive to make every campaign a huge success for you and your firm. We will not just view you as a client but expect to build a mutual gratifying business relationship with you.
Give us a call or email your inquiry for a fully targeted, comprehensive market analysis. We will identify and target your ideal client. We also offer generous discounts for wholesale and quantity buyers.
Thank you for visiting and we look forward to talking with you and earning your business.

Mortgage Brokers Leads Lists

Insurance Brokers Leads Lists

Automotive Leads Lists

Real Estate Brokers Leads Lists
Table Of Contents:
Brokers Data about us outlines simply the mission our firm and the products and service we offer to assist in building opportunity for our clients.
Brokers Data FAQs -Frequently Asked Question. If you have a question, contact us anytime or check our FAQs to see if your question is answered here.
Brokers Data Inc Support Desk and Client Services Portal
Our Brokers Data Blog keeps you current with all of our updates on the leads and lists in addition to tips and strategies to make your next marketing campaign a huge success.
Request a leads, list or marketing solution quick quote from Brokers Data Inc.
Schedule a call
Brokers Data offers the very best Data Hygiene services with quick turn-around times to get your direct marketing campaign launched quickly and efficiently. We have the knowledge and experience!
Securely send us your print or data files to Brokers Data Inc
Privacy policy
Automotive leads lists will get you in front of your ideal client. Contact us for a free auto marketing consultation.
Turn key auto lead campaigns bt Brokers Data Inc. EASY! AFFORDABLE! PRODUCTIVE!
Auto Trigger Leads from Brokers Data will help you identify consumers who are presently in the market to purchase a car and has had their credit pulled. We will not be beat on price!
Automotive trigger leads are generated from the credit bureaus in relation to a consumer's interest in buying a car. Auto triggers are available the day after the consumer was shopping for a car.
Auto Triggers from Brokers Data will help you identify consumers who are presently in the market to purchase a car.
Our credit score auto leads will pre-qualify prospects by credit score.
Brokers Data can target expiring loans leases by exact months remaining, balance of auto loan or lease and more selects.
Brokers Data offers a Year Make Model leads database that allows you to identify vehicle owners by the specified year, make and model information. The lists are multi sourced and updated weekly.
Our targeted and affordable, multi-sourced consumer information database can be used for your telemarketing campaigns and your direct mail campaigns.
Fill out the Trigger Leads CWM form if you are interested in getting the vetting process started to enable your mortgage company to buy mortgage trigger leads.
Trigger Leads lists and mortgage broker leads from Brokers Data are a hard inquiry on a consumers credit report relative to a mortgage loan or auto loan applied for the day before.
Trigger lead filters for Brokers Data Mortgage trigger leads and Auto trigger leads.
Trigger leads filters for mortgage trigger leads, lists and auto trigger leads from Brokers Data are listed here.
Here are the most used selects and filters for each type of mortgage lead count. If you need a fresh mortgage lead count, do not hesitate to contact us.
Brokers Data delivers daily mortgage trigger leads as low as 20 cents each. Free set-up and support.
Our custom pre-screened mortgage leads lists can be filtered to target your ideal prospects by credit score, loan to value, home equity, income and more.
Brokers Data offers real time mortgage internet leads that are delivered fresh to your email inbox in real time as they are generated.
Brokers Data pre-screened data is pulled fresh daily, targeted and very affordable, Use pre-screened data to market your financial services products.
Mortgage Inbound Calls Conversion rates of 40-45%. Exclusive mortgage calls are generated by organic searches and online ads.
Our Reverse Mortgage Leads are targeted and pulled fresh daily from the credit lead platform. You can target seniors with the necessary equity, LTV and needs to improve their cash flow.
Brokers Data offers the most accurate FHA mortgage leads generated directly from the credit bureaus. We filter for current FHA borrowers who are in a position to re-finance their loan to a lower rate.
Fannie Mae mortgage leads from Brokers Data will help you concentrate your marketing efforts to homeowners who have been pre-screened to satisfy HARP mortgage criteria making the response greater.
Using "IN Market Alerts" is the most cost-effective way to retain and cross-sell your customers.Know when your customers are actively "in the market"
Mortgage Mailing Leads. Brokers Data offers a wide variety of fresh mortgage loan leads.
Mortgage Brokers leads using credit bureau pre-screened data at low wholesale pricing from Brokers Data
Target prospective HARP Mortgage leads candidates who have been pre-screened to meet HARP 2.0 qaulifications.
HARP Refi Leads - Brokers Data Mortgage Mailing Leads and Mortgage Mailing Lists can be filtered for DU or HARP Refinance leads. We can search for Fannie Mae and Freddie Mac borrowers, LTV and lender.
We sell our aged Internet leads up to 2 times as aged lead. Every lead has a date and IP address and many filters are available at no charge.
The Ailment Mailing Lists will enable you to contact those suffering from specific ailments and diseases. HIPPA compliant and derived from self reported information.
Market directly to a national Diabetic leads database for your high risk and guaranteed insurance offers. Optional phones and email addresses also available.
Our diabetic lists from Brokers Data are opted in and HIPAA Compliant.
Our affordable Summarized Credit Score data is a great alternative to the more expensive Credit Bureau data. Market to targeted consumers based on a sophisticated modeled.
Final expense lists will target prospects by age and income making your final expense lead generation more successfull.
Why buy expensive health insurance leads when you can generate your own exclusive, high quality health insurance sales leads inexpensively.
Lowest costs for insurance aged leads such as aged health insurance leads, aged life insurance leads, aged auto insurance leads and aged final expense leads
Use our insurance leads lists to accurately target your ideal insurance prospects and turn those prospects into applications.
Our Medicare Leads and Lists will help podition in front of your ideal Meducare Suplements and related senior products and services.
Turning 65 leads from Brokers Data are accurate and affordable. Use our leads for insurance, medicare supplement and more.
Brokers Data business leads lists consist of businesse information that is updated at least every 30 days. Most aggressive pricing avaialble!
Business Lists offered by Brokers Data are available for the US and Canada. Lists can be targeted by SIC and type of company plus many business selects available free.
New business lists from Brokers Data are updated weekly and can be filtered by type of business, SIC, geographical area and more.
Brokers Data has all types of real estate leads lists from short sale leads to pre-screened new buyers from the credit bureaus.
Our renters leads, lists can be filtered by credit score and income to zero in on potential renters who wouls be great homebuyer candidates.
Our bankruptcy lists from Brokers Data are compiled from public records. We can also filter for people who may have an interest in filing a bankruptcy.
Our Credit Bureau leads are pulled fresh daily using the credit filters of your choice. Easy compliance and affordable pricing.
We have many direct mail leads, turn key mail programs and direct mailing lists options to increase your market share and brand using direct mail,
Brokers Data accredited investor leads mailing list is a compilation of individuals who have over $200,000+ incomes and at least one million dollars or more invested in the markets..
With our New Mover Leads, you can be the first to establish a relationship with these new movers. These consumers are great sales targets for a variety of products and services.
Specialty leads lists from Brokers Data are available from a variety of sources. Get e targeted, freshly updated database each and every time.
We have just about any Specialty Lists you may be searching for. Let us find the perfect list at the affordable prices you want to pay. Try us today!
Tax Lien lists leads from Brokers Data are the most recent and relevant information so your direct marketing campaigns will produce a higher level of efficiency and return on your investment.
Brokers Data offers a wide variety of direct mail solutions to help save you money, control postage costs, and help you realize the best results from your direct mail campaigns.
Pay Per Call leads for just about any product or service with a 90 second buffer.
Email broadcasts by Brokers data can guarantee a 100% deliverability of your creative email message.
Brokers Data Email Lists are also available with postal and phones for multi marketing.
Our email marketing solutions includes a large variety of fresh, updated lists you can purchase for a successful email campaign.
Welcome to our feedback page at Brokers Data.
Brokers Data Privacy Policy
Do you need SAN number info? Follow our step by step info to get your SAN number.
Automotive sales leads from Brokers Data. How to generate your own auto leads.
Brokers Data offers fresh Mortgage Leads types such as DU/HARP re-fi leads, FHA streamline leads, internet mortgage leads and more. Give us a call for your free mortgage leads or lists consultation.
We hope this helps in explaining the marketing types. Before you begin your marketing campaign, it helps to recognize the differences in the 3 main types of marketing.
What are trigger leads? Trigger leads are leads sourced from a hard inquiry on a consumers credit report relative to a mortgage or auto loan.
Mortgage Hotline information for mortgage brokers. Is the mortgage refinance market dead? Not dead yet!
Our turn key direct mail services not only will provide you with stress free marketing but also at the best possible pricing.
We will meet or beat any competitors pricing in the US.
---
Contact Brokers Data
Click the "Request A Quick Quote" icon below for Fastest Service. A representative from Brokers Data Inc. will be assigned to follow up with you as soon as possible, M-F  9am to 6pm EST.
You may also call us at (800) 884-7507 during normal business hours. Your information is always kept completely confidential.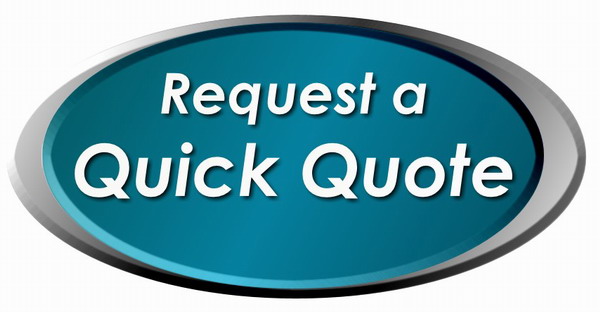 ---
© 2011-2023 All rights reserved. | Brokers Data Inc.

MAIN OFFICE ADDRESS:  
1320 Main Street Suite 300, Columbia, SC 29201 
MAILING ADDRESS:  
PO Box 292409, Columbia SC 29229
TOLL FREE: (800)-884-7507
LOCAL: (803) 254-1311
FAX: (888) 860-4334