Easy Dialer | Brokers Data
Our Brokers Data Easy Dialer solution is a very affordable marketing tool and can fit into any marketing budget. You will pay only for the time that you use with no contracts or long term commitments and you can start up with as low as $50.00! This is perfect for one time use or if you have a list to call once in a while... if you are calling daily or have multiple agents you would like to monitor while they are calling, a better solution is our Predictive Dialer where for a flat monthly rate, you can call as much as you want.
Tired of pushing buttons and making manual calls? Do you have a list you want to call but do not plan on using the dialer every day? Do you want a dialing solution that is there when you need it and with no recurring charges? Don't want to have to be tied to your desk while making calls?
Well, Easy Dialer is what you have been looking for...
Once we set you up, you can get started with as little as 50 bucks! You use our dialer to call your lists and when you are done, you can come back anytime to upload a new list and start dialing for dollars again and only pay for the time you use. You can re-load your account at any time and avoid the pesky recurring monthly charges as with most other dialers.
Check this out, you do not have to be sitting in front of the computer while you are calling your list. You can disposition each call right from your telephone handset! That's right, you can be sitting out on the deck, on your boat or pretty much anywhere... of course you can be sitting at your desk as well if you want to.
You can even start the dialer and pause the dialer remotely if you choose to.
You can leave recorded messages or live messages on answering machines or choose to move on to the next call instead. Every call can be recorded for future reference and the lead you are calling will be emailed to you so you will have all of the contact information safely in email inbox.
Once you start marketing with our Easy Dialer, you will never go back to dialing manually to generate leads again. Get more results and spend less time doing it!
Increase Talk Time, Remote Connectivity, Real-time Statistics and affordability are just some of the features we offer.

Brokers Data Easy Dialer has a simple Per-Minute pricing structure.
There are no setup fees, no per-agent fees, no user licensing fees, no long distance charges, no contracts, no recurring charges, no commitments.
You only pay only for what you use and can afford, no matter how many agents you have working. Please allow 24 hours to set up your campaign from the time we receive payment.


---
Easy Dialer Price Matrix:
| Minutes | Cost |
| --- | --- |
| 2000 | $ 50.00 |
| 5000 | $100.00 |
| 6000 | $115.00 |
| 7000 | $135.00 |
| 8000 | $155.00 |
| 9000 | $175.00 |
| 10000 | $195.00 |
| 20000 | $380.00 |
| 30000 | $580.00 |
| 40000 | $780.00 |
| 50000 | $980.00 |
---
Read on for more information.
Easy Dialer Features:
There are NO connection delays when the dialer connects calls to you or your agents.
Pay only for the time you use and take as long as it takes to use the minutes you purchased.
There is NO special software or hardware, to use our system. Start calling in minutes!
Make calls from ANY telephone and you can even make calls with or without a computer.
There are NO monthly fees, contracts, hidden charges, automatic billings or commitments ever!
Agent pop ups displaying all of your uploaded data information when you use a computer.
You can listen to recorded calls or monitor calls in progress using your internet connection.
You have the ability to run multiple campaigns simultaneously with multiple agents from anywhere in the world.
Our Easy Dialer can support 1-200+ agents working from any location in the United States or the world.
You can also scrub your lists for the DNC and eliminate duplicate phone numbers absolutely free!
You can have an automatic message delivered to all answering machines, or leave a live message on an answering machine, or bypass all answering machines and only talk to live people.
Interested in this cutting edge dialer solution? Want to explode your sales pipline by making more contacts? Have any questions? Simply fill out the form below and one of our marketing consultant professionals will contact you or call us at (800) 884-7507.
If you are ready to order now, we can create your account and email the login details and instructions to you usually the same day but please allow up to 24 hours for account set-up.



Download a copy of Brokers Data Easy Dialer Shortcuts



If you have not viewed the Easy Dialer Training Video yet, click here.


---
Already Have an Account? Log In Here:

---
Contact Brokers Data
Click the "Request A Quick Quote" icon below for Fastest Service. A representative from Brokers Data Inc. will be assigned to follow up with you as soon as possible, M-F  9am to 6pm EST.
You may also call us at (800) 884-7507 during normal business hours. Your information is always kept completely confidential.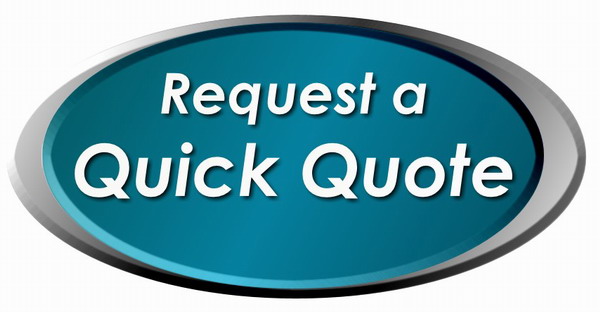 ---
© 2011-2022 All rights reserved. | Brokers Data Inc.

MAIN OFFICE ADDRESS:  
1320 Main Street Suite 300, Columbia, SC 29201 
MAILING ADDRESS:  
PO Box 292409, Columbia SC 29229
TOLL FREE: (800)-884-7507
LOCAL: (803) 254-1311
FAX: (888) 860-4334
Return From Brokers Data Easy Dialer to Brokers Data | Leads, Lists, Data, Marketing Solutions and More