Pre-Foreclosure Leads
We generate Pre-foreclosure leads that are exclusively yours by using our turn key direct mail solution! We do not use any data-sets that require any compliance but the list that drives your campaign is a refined list that will return results.
We can use variable filters such as mortgage type, estimated loan to value, and other selects to arrive at a targeted blended database for your direct mail campaign.
You can market to your ideal pre-foreclosure leads prospects at the first sign of trouble getting you there ahead of your competition and since this is not a list from the credit platform, a firm offer of credit is not required to solicit your short sale or loan modification offers.
The homeowner database we use for your campaign are prospects who may not be current on their home mortgage payment or are distressed and are urgently searching for a solution to their problem. This is the perfect time for you to connect with the homeowner by direct mail.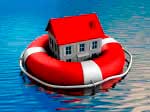 Brokers Data offers a comprehensive short sale and loan modification mailing campaign using a blended database that will have homeowners who are interested in doing a short sale or loan mod with you calling you.
Responders to your campaign can call you directly at your office or cell phone number or we can use a dedicated IVR toll free number and/or PURL (personal URL) to manage the responders to your marketing campaign.
Utilizing a lead and marketing strategy focusing on your potentially ideal loan mod or short sale client is extremely important and getting there first also plays a huge role in your success.
We have Low Minimum Order Quantities and we will help you generate "Exclusive Leads" for you and your team.
Contact us today to see how we can help…
---
Contact Brokers Data
Complete the form below to receive information about any of our products or services. A representative from Brokers Data will be assigned to follow up with you within the next 30 minutes, M-F 9am-6pm EST.
Please call us at (800) 884-7507 during normal business hours for prompt service. Your information is kept completely confidential
Return From Pre-Foreclosure Leads to Brokers Data | Leads, Lists, Data, Marketing Solutions and More